A successful product or service solution corresponds to needs of users, customers, and other stakeholder groups, and its design acknowledges business objectives. The solutions need to meet use safety requirements in the health tech field. The aim of product and service design is an effective, safe, and pleasant outcome.
Clinipower offers usability and service design services as a part of your own product development and innovation activities. You can contact us already when your product is on idea or concept level!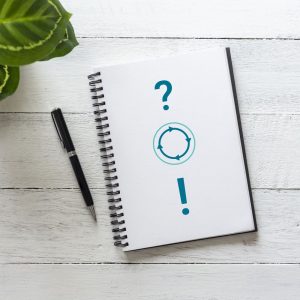 Concept design and testing
Understand need and magnitude of a problem before creating a solution
To shorten product development time and enable success of your solution, we encourage you to understand and validate demand and the problem of your customers, define criteria for success, and iterate various solution concepts.
Clinipower assists in user and market research and utilizes service design methods to build a prototype and business model for a product idea.
We have developed a Medical Device Scoping Canvas which helps recognize uncertain areas in the beginning of a development project. Documentation from early concept testing functions as a basis for actual product documentation to ensure regulatory compliance.
Design sprint
From an idea to a usability tested product concept in four days? It is possible
In a design sprint, an ideation phase that might take months is compressed to a single week. This saves time and ensures seamless information sharing within your team.

The design sprint consists of a problem framing meeting, and four day long design sprint workshop. Depending on the phase of your project, for example a research phase can be implemented between the problem framing and the sprint to specify user needs.

At Clinipower, the design sprint version 3.0 developed by Design Sprint Academy is followed: we have a Certified Design Sprint Facilitator.

We have customized the sprint for medical devices by including aspects that affect launch of a first MVP-product version: e.g. defining intended purpose, product classification, and planning regulatory strategy as a part of designing the concept.

The Innovation voucher of Business Finland is a great funding instrument for the design sprint.
UX design
Increase safety, fluency, and delight with user experience design
Clinipower offers user experience design as a part of product development and innovation activities of your organization. Our expertise in this area comes from years of experience in for example information system development, in tight co-operation with end users, management, and product development and quality experts.
The UX design is based on defining user journeys, personas, and understanding potential use risks.
Formative evaluation
Evaluate your product from user point of view throughout product design and development
Formative evaluation is an assessment which takes place in product design and development phase. By conducting these evaluations, you can ensure that customer value recognized in concept design phase does not get lost in product development. You will also identify possible use-related risks and opportunities for improvement.
We have developed a UX checklist for medical software which considers typical usability issues and use-related risks of software products.
Clinipower offers formative evaluations for each phase of a project, with help of our own experts and end users. We recommend UX expert's evaluation for assessing basics of a user interface. For clinical job description and use-related risk evaluation, we recommend clinical assessment, which can be for example the viewpoint of a clinical opinion leader or an end user.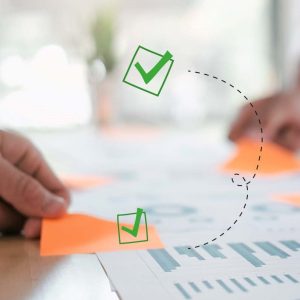 Summative evaluation
Make sure that usability requirements and objectives are fulfilled in the end of product development
Summative evaluation is a mandatory usability test for medical devices to ensure their safety. We offer summative evaluation as a complete turnkey service. The test plan is always customer specific and based on the risks of your product, business needs, and resources. The summative tests are conducted together with your team – by utilizing our broad experience from over a hundred usability tests.
Clinipower can offer a simulated hospital environment for usability tests in the facilities of our partner the Microsurgery Center of Eastern Finland.
Usability process IEC 62366
Following the usability standard IEC 62366 is an important part of medical device development
The usability planning process according to IEC 62366 consists shortly of describing users, use environment, and principles of a user interface. It also includes predicting use-related errors and reducing them by design, and usability testing.
We help combine usability to project planning, risk management, requirement specification, and planning of clinical evaluation. This ensures that the needs and viewpoints of end users are taken into account throughout development process. In software development, the usability standard can be connected to agile development (as a part of e.g. Scaled Agile Framework). By following the standard you will also ensure compliance with the field's requirements.
Read more
Thursday 26th of May 2022 is a significant day for those operating with in vitro diagnostic (IVD) medical devices in…
Laatukeskus Excellence Finland and Clinipower Finland Oy have become collaborators. Aim of the co-operation is to develop joint service offering…