Success in the health tech field requires functional operational models that are compliant with regulation. Building a quality management system is an important requirement. Quality and regulatory work is broad and versatile: from us you can get turnkey quality management projects or coaching according to your needs.
Clinipower team has expertise for example from the following regulations and standards:
MDR, IVDR, MDD, FDA, MDSAP, GMP
ISO 13485, ISO 9001, ISO 14971, ISO 14155,
IEC 62304, IEC 62366, IEC 82304, HL7
Outsourced quality manager
A competent quality manager effortlessly to your team
Get a professional quality manager easily and cost-effectively as a part of your team through our service. The outsourced quality manager works together with organization management to ensure quality and regulatory compliance. By outsourcing quality manager's job, you can focus on other core business aspects.
The quality manager handles your organization's quality affairs comprehensively, including quality management system, risk management, regulatory plan for products, management reviews, and personnel training. The quality manager is your representative for authorities and can offer support for example post-market surveillance and incident reports.
PRRC-service
Person Responsible for Regulatory Compliance as a service
Medical device manufacturers and authorised representatives need to have a Person Responsible for Regulatory Compliance (PRRC) in their service. The role of PRRC can be outsourced to an external person in some cases.
We offer you a PRRC who fulfills the regulatory requirements and is permanently and continuously at your disposal. Our PRRC-service consists of two parts: checking the regulatory compliance of your organization and the PRRC-function itself. The PRRC-service can be combined to our outsourced quality manager service.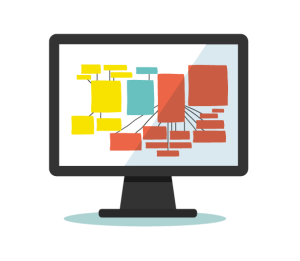 Quality management system ISO 13485
Build a functioning quality management system with us
A quality management system (QMS) is the most important requirement for manufacturers of CE-marked health tech products or other operators of the supply chain. By building the QMS according to standard ISO 13485, you can demonstrate conformity with regulatory and customer requirements.
Organizational and process development is closely connected to building a QMS. With our ISO 13485 -project model the QMS can be built both for large organizations and startups.
Risk management ISO 14971
Put a spotlight on safety throughout product life cycle
Medical device risk management is closely connected to ensuring safety of patients and other stakeholder groups. Risk management is a significant part of medical device life cycle. ISO 14971 -standard includes identifying hazards and related hazardous situations, risk analysis, and planning and execution of risk mitigations.
We help implement ISO 14971 risk management into practice and as a part of quality management system.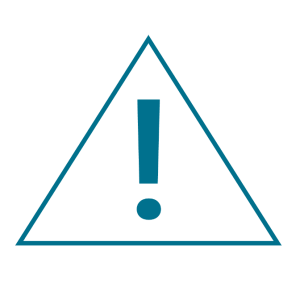 Audits
Develop your organization's practices through audits
Audits are systematical and objective evaluations of organizational practices: they aim to ensure that the practices are in accordance with regulation, and recognize needed actions for development. Different types of audits are internal, external, and supplier audits.
Quality advisors of Clinipower have broad experience from medical device and quality management system audits: we offer you an independent and fair auditor. We also provide training and support in preparing for audits.
CE-mark and certification
Place your product successfully on market
Medical device development needs to consider various aspects before the product can be placed on market. We will walk all the way with you and make sure that your product can be CE-marked and certified.
We can support you for example in defining the intended purpose and classification of your product, creating documentation, and certification processes.
Clinical evaluation services
Clinical evaluation as part of medical device life cycle
Clinical evaluation ensures the safety and performance of a medical device. Clinical evaluation is mandatory for devices in all risk classes. In some cases, a clinical investigation is also required to demonstrate conformity. Clinical evaluation continues throughout device life cycle, also after placing on market.
We can assist for example with clinical evaluation plan and report, preparation of clinical testing and collection of post-market data according to your needs.
Read more
Thursday 26th of May 2022 is a significant day for those operating with in vitro diagnostic (IVD) medical devices in…
Laatukeskus Excellence Finland and Clinipower Finland Oy have become collaborators. Aim of the co-operation is to develop joint service offering…
In February 2022, Clinipower became an advisory board member of Finnish Quality Association. Along with the updated membership, Clinipower team…